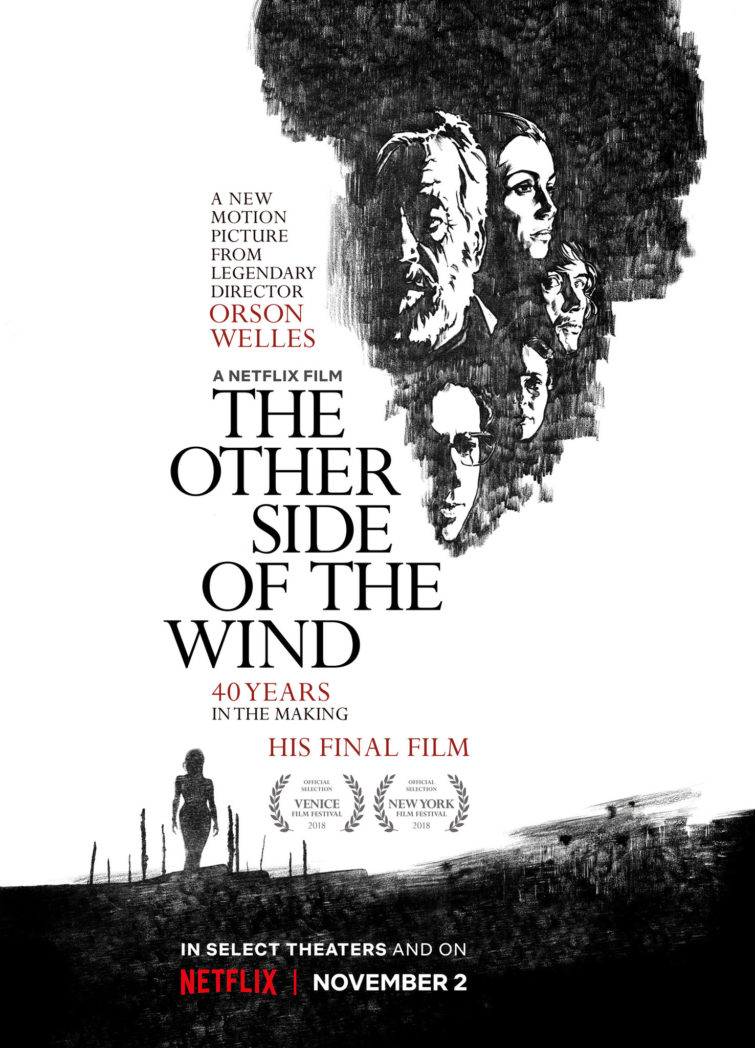 The Other Side of the Wind à la Cinémathèque
J'étais à la toute première projection du film enfin abouti d'Orson Welles, The Other Side of The Wind, à la Cinémathèque française. Nous étions 600 à assister à la sortie de ce film inachevé tourné entre '72 et '74. Il aura fallu 40 ans pour que ce projet voit finalement le jour, notamment grâce à la société LTC Patrimoine, dépositaire des 22 000 bobines, le travail considérable de montage fourni par Le Films de l'Astrophore en suivant les carnets de notes laissés par Orson Welles en collaboration avec les monteurs initiaux (Yves Deschamps et Bob Murawski), et les ayant-droits. Dominique Antoine, productrice du film de 1974 à 1978, était également présente ainsi que Michel Legrand, qui a composé la musique et qui a affirmé :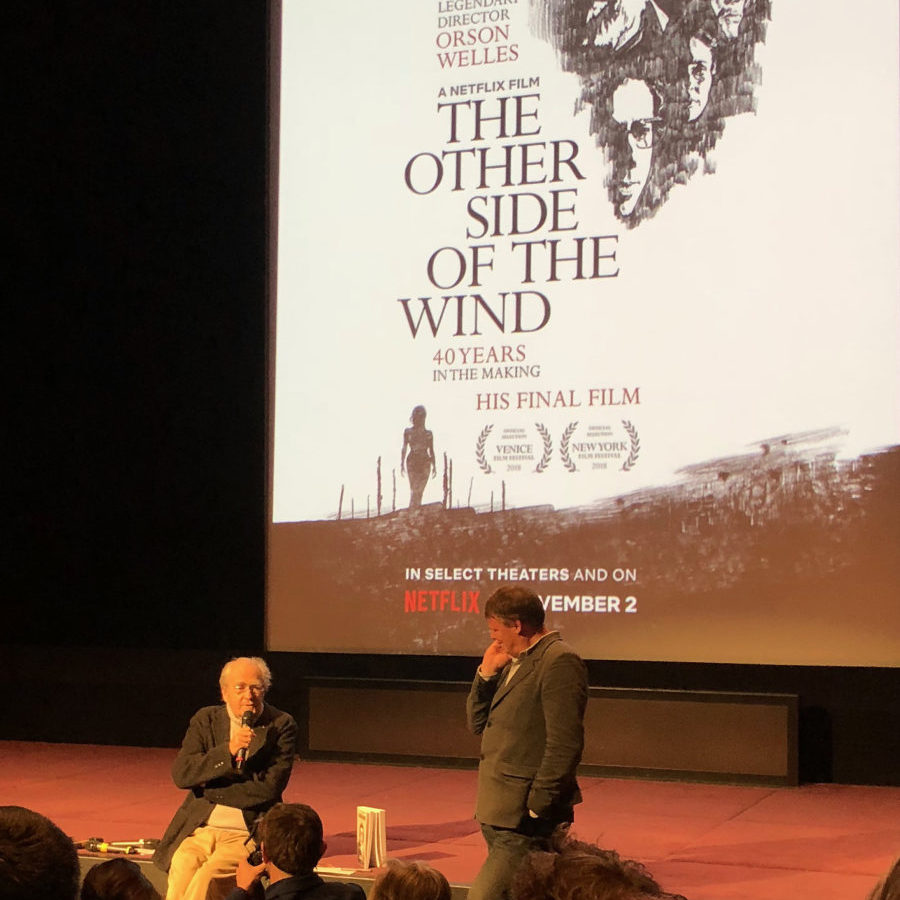 C'est un film étrange et dense, avec une texture particulière et il a fallu que je tienne le même discours bavard, tendu. Ce film est un testament.
Pour plus d'informations :