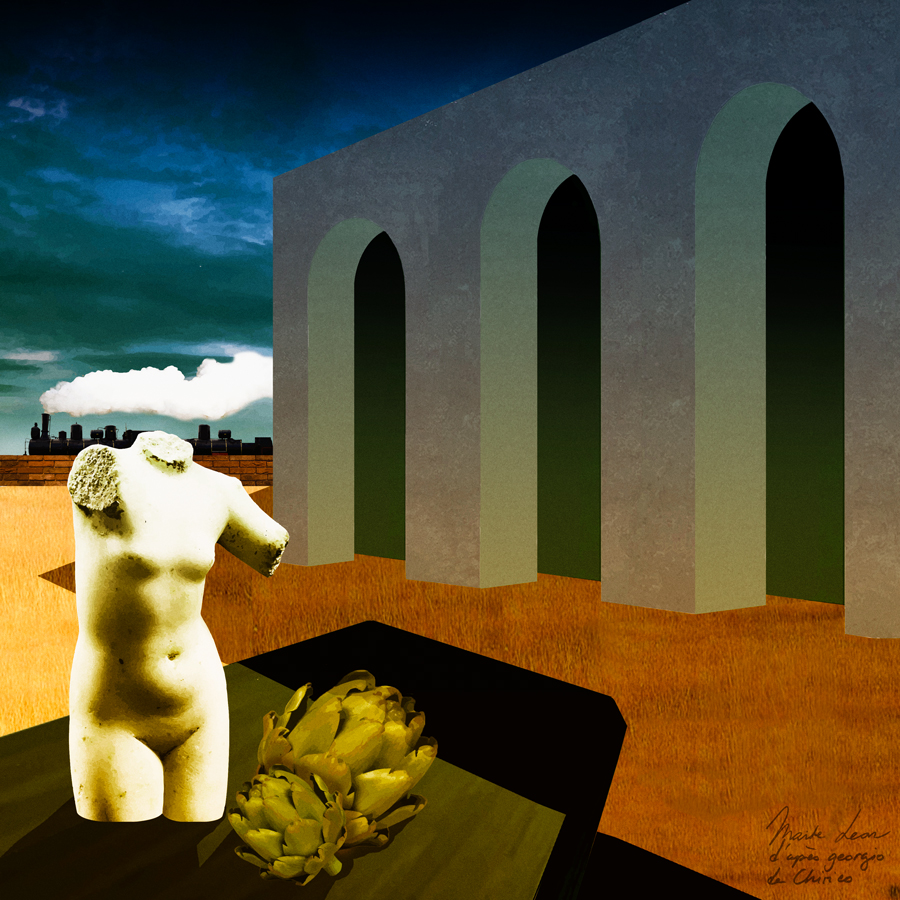 The Uncertain Certainty
The Uncertain Certainty, is an illustration I did, inspired by Giorgio de Chirico's painting The Uncertainty of the Poet, 1913.
Born in Greece in 1888, Giorgio de Chirico was inspired by Greek mythology; arcades, statues and unrealistic perspectives are recurring themes in his paintings. Passing trains represent his father who was a railway transport engineer. The artichokes are depicted in a few of his paintings and also in Melancholy of an Afternoon, painted in the same period.